Where Are Guild Guitars Made? (Past and Present Models)
Guild guitars and their subsidiary brands have been made in many countries and factories over the years, and have followed the general trend toward Asian manufacturing for their cheaper models.
Early on, Guild was making guitars in Rhode Island, before moving production to California, then South Korea, China, and Indonesia.
I took a look at the details and thought it would be useful to list out what models were made where over the years.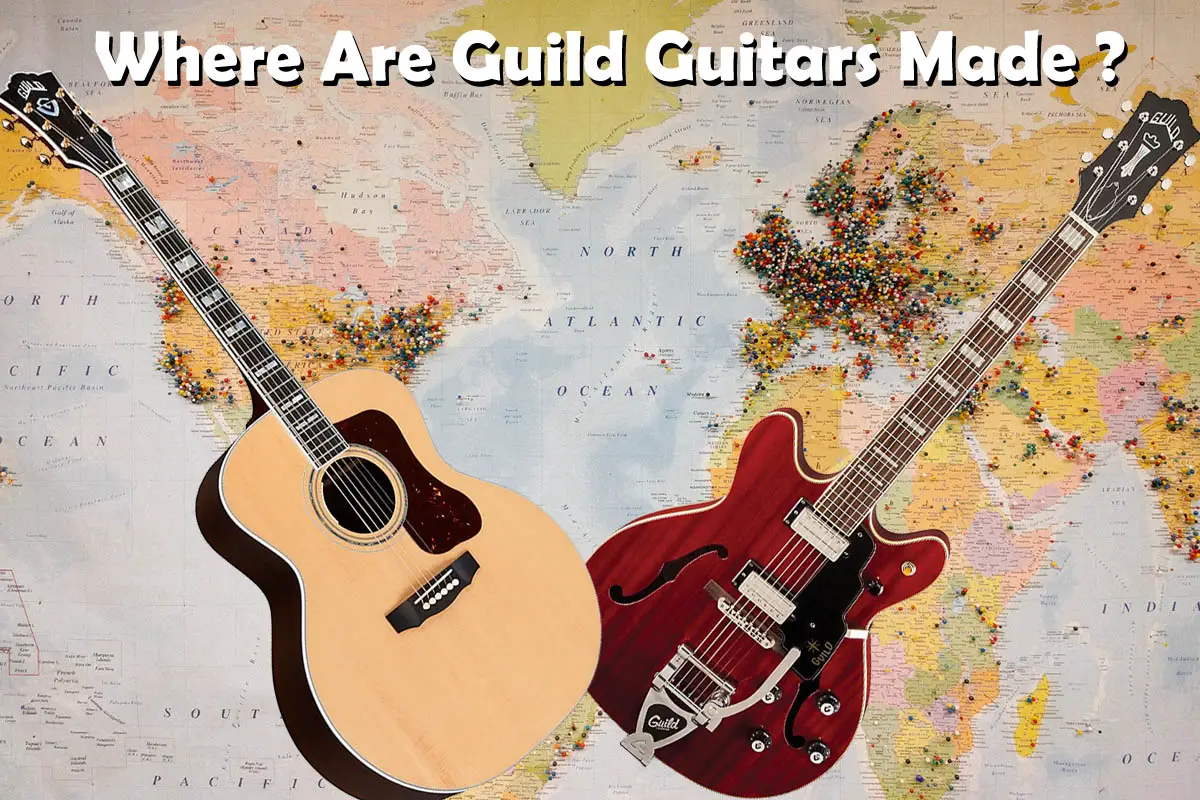 Where Did Guild Guitars Start?
Before Guild Guitars had its present-day name, it was a music store started by two business partners, and in 1947 Alfred Dronge bought out his partner and named the business Alfred Dronge Music.
The store was located at 130 Park Rowe in New York City, but they did not produce guitars at the time.
Where Was Guild Guitars Founded?
The Guild Guitar Company was registered in 1952, when Alfred partnered with ex-Vise President of Epiphone George Mann.
In April 1953 they started making the first Guild guitar models at 536 Pearl Street in Manhattan, making only hollow-body electric guitars.
Guild Guitars Next Steps
Production moved to Hoboken, NJ in 1956, with the factory building located between the Observer Highway and Newark Street (which they have a line of guitars named after).
In 1966 Guild was sold to the Avnet Corporation, and all production moved to a factory in Westerly, RI. Guild guitars were made there for the next 35 years, and many consider it the true home of Guild Guitars.
In 1995 Guild was acquired by Fender Musical Instruments Corporation, and guitars continued to be made in Westerly until 2001.
Guild Production In the New Millennium
FMIC decided in 2001 to move Guild production to Corona, CA, and then in 2004 production was moved again to Tacoma, WA, after they acquired Tacoma Guitars.
At this time Guild stopped making US-made electric guitars, and were only producing their acoustic models in Tacoma.
After four years in Tacoma, Guild again moved production to New Hartford, CT in 2008 after buying the Karman Music Corporation.
In 2014 FMIC sold Guild to Cordoba, moved the Guild factory from the Rhode Island Factory to Oxnard in Ventura County, California, where they manufacture the M, D, F, and F twelve-string acoustic guitars today.
Where Are Guild Starfire Guitars Made?
Guild Starfire I to IV models and the XII 12-string were produced in Westerly, RI from roughly 1964 until 2004.
Around 2012-2013 the Guild Custom shop in New Hartford made 18 GSR Starfire VI custom electric guitars.
And all Guild Starfire models since 1964 have internal labels showing the location of production.
There are currently five lines of Guild Starfire electric guitars made across three different countries.
The Starfire I models are made in Indonesia at PT Samick in East Java.
The Starfire II and III models are mostly made in South Korea at the Samick (SPG) factory since 2013 (know as the Newark St models).
The Aristocrat HH and P-90 models are made in China.
Starting in 2020 the "Starfire I" line has been produced at P.T. Samick in Indonesia, but the "real" Starfire IV and V continue to be produced at SPG in Korea.
Other Countries Where Guild Makes Guitars
Some Guild guitar models are made in South Korea, Indonesia, and China depending on the model, with more models slowly being added to their US factory as it grows.
The main factory producing Guild guitars in Korea is Samick, where they produce their Newark St guitar lines.
Guild's Westerly Collection are currently made in China to high standards and reflect the original Guild guitars from the 1960's – 1990's, with quality wood solid tops. Chinese-made Guild's are made at the GREE factory, located in Hui Yang City, Guang Dong province, in southern China.
Guild's Indonesian guitar models are made at PT Samick, in Ngoro, East Java. These guitars are becoming well known for their quality, which many say closely matches western-made instruments.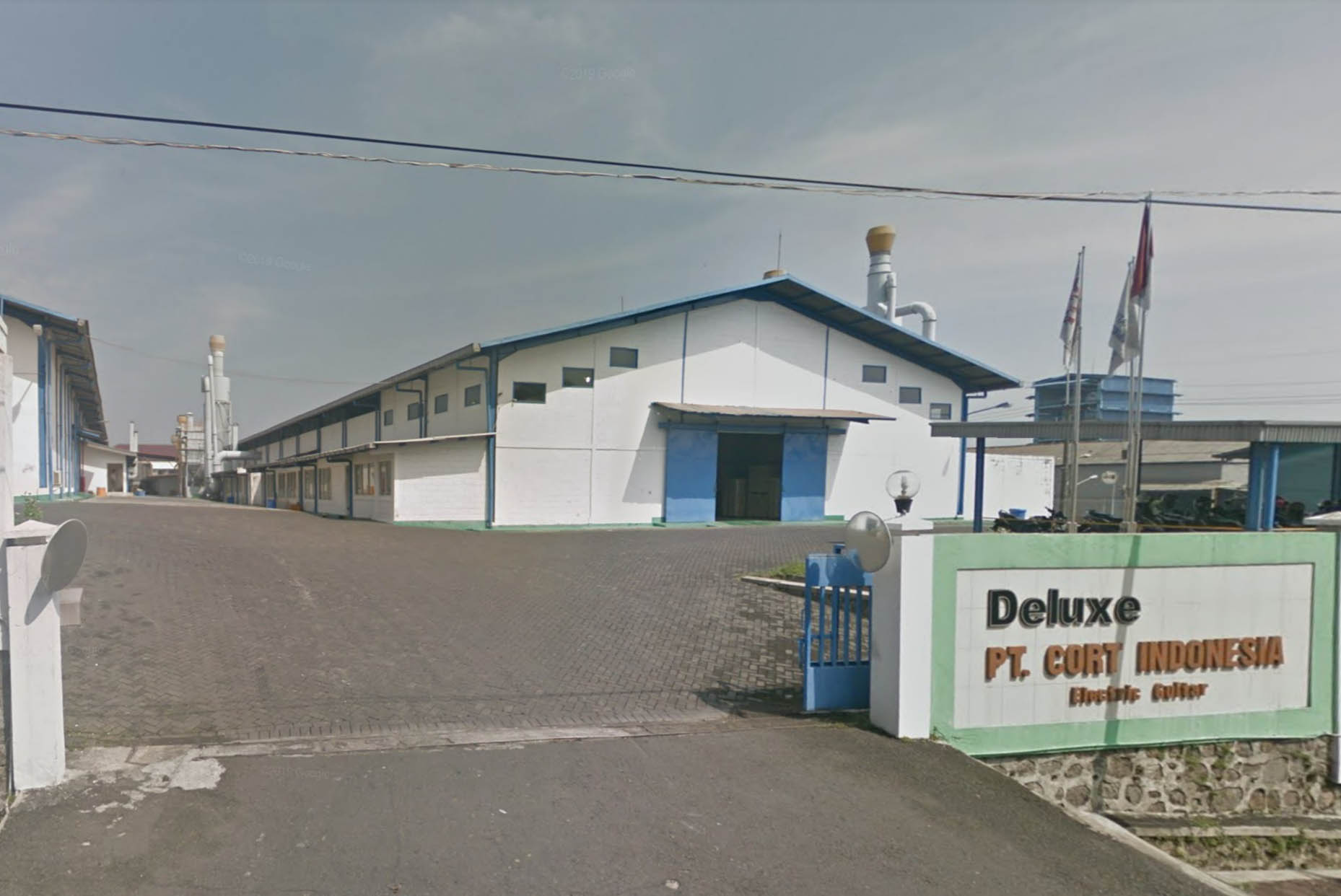 Guild Offshoot Brands
There have been some Guild offshoot brands, namely Madeira, Burnside, DeArmond, and GAD (Guild Acoustic Design). These brands were manufactured in various factories in South Korea and China.
These brands are no longer produced since the mid 90's.