Are Washburn Guitars Good Quality (Worth the Money)?
For nearly 140 years, Washburn has been building guitars. They have built a reputation for quality craftsmanship and incredible tone.
Washburn is definitely a brand to consider when you are shopping for a new acoustic or electric guitar. Their wide range of good looking instruments are built to perform well, and suit any type of player and music from beginner to professional, and hard rock to classical.
With a wide range of guitars in their catalogue Washburn entry-level guitars are generally a match for any other guitar in the same price range, with many models built from quality tonewoods.
Their top-range models use quality hardware and electronics, with a good reputation amongst players, but are Washburn's more affordable entry-level to midrange models worth the money?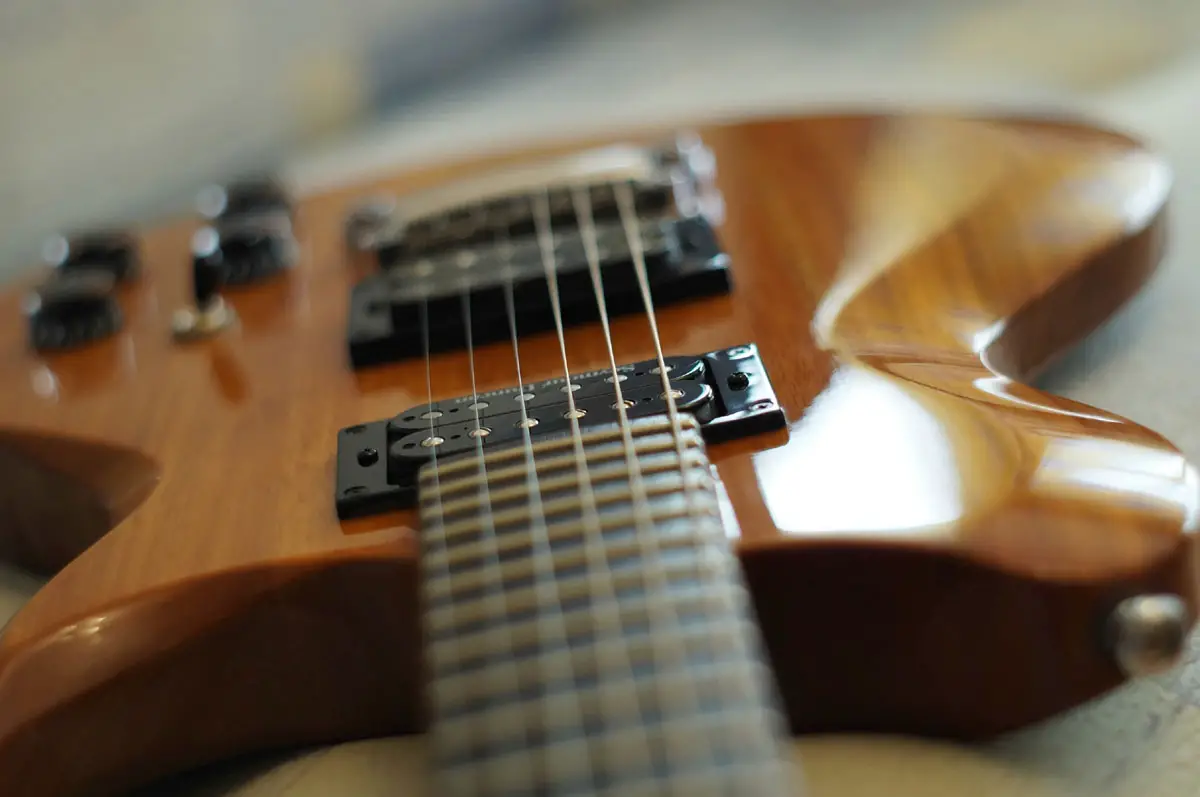 We work with various affiliate programs. If you purchase via our links we may earn a small commission at no extra cost to you.
Are Washburn Guitars Good Quality?
Washburn has a wide range of guitars, going from cheap entry-level models to thousand-dollar professional models. The quality improves with the higher-end models, but that's not to say the cheaper ones are bad.
Owners are generally happy with the quality of their instrument, in fact, most of Washburn's guitars have 4-5 star reviews on music store websites. 
Some complain that the cheapest guitars Washburn makes are of poor quality and don't stand up to the competition. But If you play it before you buy it, you can be sure that no matter how much you spend, you will get a great instrument.
Guitars from Washburn are likely to last a long time. When taken care of, the high-end models have even been known to perform well for decades.
Do Washburn Guitars Have Good Hardware?
In general, you will find that Washburn guitars have quality hardware. Here are some specifics:
The Bridges 
Electric Guitar: There are a lot of options when it comes to Washburns electric guitars. You can take your pick of Tune-O-Matic, Floyd-Rose, hardtail, and standard tremolo.
None of Washburn's electric guitar bridges lack in quality.
Acoustic Guitar: Washburn uses several different kinds of wood for acoustic guitar bridges including rosewood, ebony, and ovangkol.
Some cheaper models have engineered wood bridges (similar to high-quality plywood).
The Tuners
The Nuts
Are Washburns Made With Quality Woods?
The wood that a guitar is made of has a big influence on the sound and tonal characteristics of the instrument. Washburn typically uses high-quality wood, even on their lower-end models.
Electric Guitar Woods
Washburn uses high-quality woods like mahogany, alder, ash, and basswood for the bodies, and maple or mahogany for the necks. The fretboards are also made of high-quality wood such as rosewood, ebony, and maple.

They do have a few guitars that feature engineered wood fretboards which, although not traditional, look and perform just fine.
Acoustic Guitar Woods
Washburn uses many beautiful wood types for the backs and sides of their guitars. Even some of their cheapest guitars feature gorgeous mahogany sides, backs, and necks.
The more expensive models are made with a myriad of beautiful woods including flamed maple, koa, pau ferro, and acacia.
Spruce is the go-to wood for acoustic guitar tops because of its tonal qualities. Washburn uses spruce on many of their guitars, although they don't hesitate to use other high-quality woods such as ebony to get a different sound.
A few of their lower-priced guitars have basswood tops, and although it's not much to look at, it's light and has reasonable tonal qualities for beginners.
It's questionable how long these guitars will last with the tension of steel strings and such a soft wood, so it may be best to avoid these low-range models.
How Popular Are Washburn Guitars?
Washburn makes over a hundred different guitar models for many music styles, and currently sells around 50,000 guitars each year.
The name itself isn't may not be as well known as Fender or Martin, for instance, but it is definitely a popular brand.
Finding a bluegrass player with one is about as common as finding one in the hands of a metal guitarist.
They are at least popular enough to be widely available across the world, online and in-store. Even smaller instrument stores are likely to have a few Washburns in stock.
What Guitarists Think of Washburn
Although there is some controversy, most guitarists like Washburn as a brand. Their guitars usually sound nice, feel good, and play well. The brand's versatility has granted them a name in many parts of the music world.
Most people who dislike Washburn have either never tried them, or learned to play guitar on one that should have been retired long ago.
Despite the few who don't like them, Washburn has a strong fanbase. Many players have owned several Washburns and loved every one. They often talk about how a less expensive Washburn can sound nearly as good as a much more expensive guitar.
Which Artists Play Washburn Guitars?
There are many well-known guitarists who use, or have used, Washburn guitars.
From legendary musicians like Bob Dylan, Dolly Parton, Jimmy Page, and George Harrison to more recent guitar heroes like Michael Sweet and Cody Brooks. 
Washburn even has signature models for Michael Sweet, David Palau, Nuno Bettencourt, and several other famous guitarists.
If you play a Washburn, then you are certainly in good company.
Are Washburn Guitars Good for Beginners?
Deciding whether a Washburn is right for you as a beginner depends on a couple of things:
1. Your Budget
The cheapest Washburns go for around $200. That is quite cheap for a guitar, but it's about $100 more expensive than the cheapest guitars you can buy new.
If you really aren't sure if playing guitar is for you, and you are just getting one as an experiment, you might want to go the route of something cheaper. On the other hand, if you want to get something that's sure to please you, Washburn might just be the answer.
2. What Guitar Type You Want
If you want an acoustic guitar to start with, Washburn has plenty of options in the $200-$300 range. 
If you want to start out playing an electric, there are much fewer options in terms of body shape and overall style in the $200-$300 range. In this case, you might be better off buying a Squier, Ibanez, or Cort electric guitar.
If those aren't issues for you, however, Washburn makes some truly spectacular sounding instruments that would be a joy to play, even as you progress into a better guitarist.
Are Washburn Guitars Good Value for Money?
Guitarists who own Washburns love them. And although it depends on the model, most of their guitars are great value for the price tag. If you have the chance to try a few in a guitar store before buying, you're likely to find one with a great sound for a reasonable price.
Some of Washburn's most notable models are:
Deep Forest
A series of three beautiful acoustic guitars, all with striped ebony tops, mahogany necks, and okoume backs and sides. The bridge and fretboard are engineered wood, but that doesn't compromise the rich sound and balanced tone these have.
Two of the three come with a Barcus Berry active preamp and inbuilt tuner, and all of them are under $350. You would have a hard time finding a better deal.
Sonamaster Deluxe

These electric, Strat-style guitars are priced low but don't look like it. They have genuine flamed maple tops over solid okoume bodies. The chrome hardware looks beautiful with the tobacco sunburst and transparent black finishes.
Although the Sonamaster Deluxe has an engineered wood fretboard, that doesn't detract from the great looks or amazing sound of the instrument. For only $250 these guitars are great value.

Wrap-Up
Washburn makes great-sounding guitars for any budget, any player, and any music style.
Their wide range of acoustic and electric guitars are well-built and sound great. When looking for a new guitar, consider any of their well-crafted instruments.